Moving Probe Tester
EMMA is equipped with high sensitivity CCD cameras
for accurate positioning of the probes.
CCD Camera
3 Types of CCD Cameras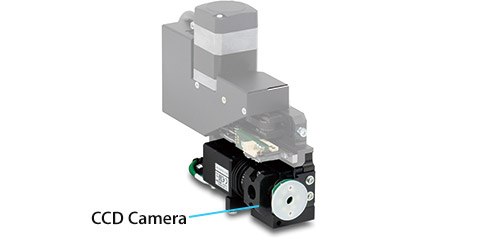 All MicroCraft Testers are equipped with high magnification CCD cameras to ensure the best possible alignment and targeting. By affixing a camera to each probe head, MicroCraft ensures that each probe head is individually aligned and accurate. The camera's image is analyzed and processed with MicroCraft's advanced image processing software and the appropriate adjustments and corrections are made instantly. This allows compensation for x, y and theta inaccuracies as well as side to side miss-registration. There are three types of cameras available on MicroCraft EMMA systems and the most suitable camera shall be equipped according to board types and testing performed.
CCD Camera Specifications

Type

E

Type

F

Type

G
Interface

Analogue

Analogue

Digital

CCD Pixel (pixel)

640 x 480

640 x 480

1280 x 966

CCD Size (mm)

3.6 x 2.7

3.6 x 2.7

4.8 x 3.6

Optical Magnification

x 0.86

x 0.44

x 1.0

FOV (mm)

4.2 x 3.1

8.2 x 6.2

4.8 x 3.6

Resolution (µm/pixel)

6.6

12.8

3.7
Motorized Focus Mechanism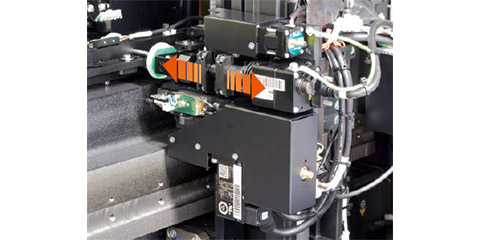 The motorized focusing mechanism is available as an option. With this feature, each camera's movements in z-axis direction is strictly controlled by the motor power. This eliminates the time and effort normally required to adjust focus manually. The operator is only required to enter the board thickness of the board being tested. The camera then moves automatically to adjust the focus. Mechanical tools are no longer needed in the process. Entered board thickness for each test board is saved as a part of the test settings, so that camera can automatically returns to the previous saved position if the setting is available. If required, you can also use EMMA's touch panel to make quick fine adjustments to each camera's focus. Optional